As a lawyer, my primary services to clients include:
Legal Services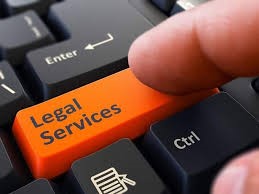 REGISTRATION - in Italy and abroad - of trade marks, design, patents and other Industrial Property rights and legal assistance throughout the registration procedure (limitations, oppositions, etc.).
LEGAL PROTECTION of trade marks, packaging, design, industrial secrecy and other Industrial Property rights, including non-registered ones.
LABELLING of agri-food products.
OUT-OF-COURT DISPUTES, in Italy and abroad.
JUDICIAL PROCEEDINGS (ordinary and priority) and ARBITRATIONS, in the field of:
Counterfeiting
Unfair competition
Domain names
Copyright
DUE DILIGENCE about Industrial and Intellectual Property rights.
CONTRACTS
Assignments, Licensing and Co-existence agreements on trade marks
Distribution agreements in Italy and abroad
Custom procedures and anti-piracy activities
Distribution, Agency, Franchising
As an experienced wine taster, I decided to combine my passion for food and drink with my primary occupation as a lawyer:
Agrifood and Wine
Through my passion for wine tasting I have been able to establish substantive knowledge and expertise for myself in the agri-food and the wine-producing sectors, both the Italian and the international ones.
My interest in wine started through cultural aspects. By continuously expanding my knowledge about the industrial and commercial aspects of it, I have become a highly specialized professional of the the Food & Wine sector today:
Following my passion, I came into contact with the business reality of farms and wineries, particularly those of small and /or medium size, who are especially committed to high standards of quality.
These small- to mid-sized, high quality farms and wineries - spread across the wonderful and diverse regions of Italy - and their people are now an important part of my everyday life, and it is them who push me to continue improving on the legal solutions for their businesses. in fact, these people and personal relationship, especially in the case of a family-run businesses, are my main focus: All my professional flexibility and personal empathy is dedicated to them.